I want to work at Audette!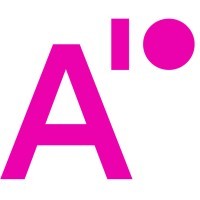 Audette
United States
Posted on Friday, November 18, 2022
Who Is Audette?
The world's economies must transition to zero-carbon. With real estate representing 65% of global wealth and 40% of carbon emissions, there is no carbon-free future without carbon-free buildings. This is why we exist, and why we need you.
Audette is creating carbon reduction plans for every existing building on the planet. We apply building science and machine learning to model the most important features that contribute to carbon emissions. Our platform turns data into retrofit strategies for commercial real estate's zero-carbon future.
Do you want to work at Audette but there are no postings that currently suit your goals?
Submit your resume and a short cover letter introducing yourself. We cannot promise haste, but we do promise to review every application and reach out if there is a fit when new roles open.
What's in it for you?
Impact & Influence
- This is a ground-floor opportunity where your contributions will directly affect not only the success of the company but the community as well. You will create frameworks and foundational services that will grow to planetary scale. Your expertise will be vital to our success and will support strategic decision making within the organization. You'll get to work on challenging problems with a team of Building Science and Software Engineers while having a major impact over our technology, product and company culture.
Growth & Development
- Our rapid growth offers career development and mobility both upward and laterally. We believe in supporting our people with their career goals every step of the way, and we are committed to long term success with each person.
Collaboration
- Work with a diverse, cross-functional, multidisciplinary team of smart, motivated humans. We believe that diversity and inclusion are critical to success and we strive to ensure everyone has a voice.
Together, we're creating something unprecedented to tackle a huge global problem. To make this happen, we strive to create a best-in-class workplace in many areas, including continuous skills improvement, servant leadership, empathic communication, high-trust culture, and more.
Audette is committed to creating an inclusive employee experience for all. Regardless of race, gender, religion, sexual orientation, age, disability, or parental responsibilities, we firmly believe that our work is at its best when everyone feels free to be their most authentic self.
Our Hiring Process:
Phone Screen (30 minutes)

Technical Interview (90 minutes)

Technical Skill Assessment (depends on role)

Conversational Meet & Greet with Stakeholders (30 minutes)

References & Offer!