Data Solutions Analyst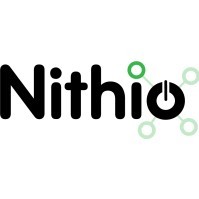 Nithio Holdings
IT
Nairobi, Kenya · Lagos, Nigeria · Kampala, Uganda · Washington, DC, USA · Remote
Posted on Wednesday, June 14, 2023
This position is part of Nithio's Risk Analytics team and is a crucial liaison with the Nithio finance team and investment-oriented clients. The successful candidate will have an entrepreneurial mindset and combine a strong quantitative background with domain knowledge in the energy and climate sectors. Preference will be given to applicants with experience working on the African continent.
Responsibilities
Lead successful engagements to provide risk analytics solutions for Nithio's clients (e.g., investors, distributed energy companies, policymakers, and development agencies), from requirements gathering to delivery.
Onboard, query, and analyze diverse types of data—including household surveys, satellite imagery, consumer data, and transaction records.
Conduct in-depth and relevant market and policy research, and write comprehensive reports to support internal and external decision-making.
Prepare analytical materials, including data visualizations, maps, reports, presentations, and briefings.
Communicate, document, and train users on Nithio's product offerings and analytics results.
Support the Data Science and Engineering teams in the development of new products and capabilities such as KPIs/metrics, machine learning applications, dashboards tools, and code packages.
Preferred Qualifications
1-5 years of experience in applied quantitative analysis.
Advanced writing skills (English language) for both technical and non-technical audiences.
Essential software skills: R and/or Python for statistical analysis. Other software/programming skills (e.g. SQL, Spark) and exposure to machine learning packages and the software development cycle are a definite plus.
Experience with public or private finance, operations, research, or policy within the renewable energy sector (e.g. off-grid solar, mini grids, grid reliability, productive use appliances) and/or climate sector (e.g. carbon credit markets, resilience and adaptation).
Nithio is committed to embracing the diversity of views and backgrounds that our colleagues bring, and to helping them achieve their professional and personal goals. We believe a strong commitment to diversity and inclusion among our team enables us to better serve our clients and achieve our central mission of increasing access to energy and financial services. Therefore, we strongly encourage applications from people of color, people with disabilities, women, LGBTQ+ people, and/or people with intersectional identities.
Nithio recruits, employs, trains, compensates and promotes regardless of race, color, religion, gender, gender identity or expression, sexual orientation, national origin, genetics, disability, age, family status, veteran status, and other protected status as required by applicable law.