Legal Counsel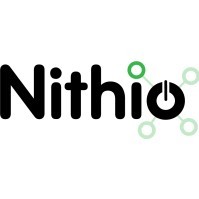 Nithio Holdings
Legal
Nairobi, Kenya · Lagos, Nigeria · Kampala, Uganda · Washington, DC, USA · Remote
Posted on Tuesday, November 7, 2023
Join Nithio, an innovative and venture-backed AI-driven platform at the forefront of the global battle against climate change and the pursuit of universal energy access. Our mission is clear: to catalyze billions of capital into solutions that combat climate change and facilitate universal access to clean energy.
Nithio leverages the power of artificial intelligence to revolutionize credit risk assessment in the distributed renewable energy sector across Africa. We've pioneered the standardization of credit risk assessments, paving the way for increased investment in climate-friendly initiatives. Nithio FAIR (Facility for Adaptation, Inclusion, and Resilience) investment vehicle empowers communities with clean and reliable energy sources, working hand in hand with other investors to navigate the complex credit risk landscape effectively.
We're in rapid growth mode, addressing the acute need for universal clean energy access on the continent and aligning with the UN Sustainable Development Goal 7. Join our fun, passionate, and talented international team in reshaping the future. Together, we can create a world where clean energy is accessible to all, and our planet thrives for generations to come. If you're a lawyer or legal candidate passionate about sustainable finance, we invite you to be part of this transformative journey.
Role Summary
We are looking for a
Legal Counsel
to join our team and provide legal advice and guidance on deals executed across sub-Saharan Africa in the energy and climate space. The successful candidate will be responsible for researching and interpreting laws and regulations, drafting legal documents, and providing legal advice to the organization. This position will report directly to our Senior Legal Counsel. The Legal Counsel will report to the Senior Legal Counsel. This full-time position can be based remotely from Kenya (preferred), Nigeria, North America, or the United Kingdom.
Primary Responsibilities
Drafting, reviewing, and negotiating a range of commercial contracts, including non-disclosure agreements, licensing agreements, loan agreements, security documents, service level agreements, corporate documentation, operating agreements, capital markets documentation, and M&A transaction documentation, including joint venture agreements;
Providing practical legal and commercial input and advice to support Nithio's growth strategy, including new products, services, and partnerships;
Providing a point of contact for legal advice and transaction management support to the Finance team concerning Nithio Financial Intermediary's loan portfolio vetting documentation to ensure alignment with Nithio's policy requirements;
Working with colleagues across functional teams in finance, operations, and data to evaluate and carry out due diligence on potential borrowers by presenting legal and regulatory analysis and reviewing external advisor reports;
Collaborating with external advisors and colleagues across functional teams to effectively manage broader elements of transactions (such as tax, regulatory, compliance, ESG, contractual, risk, and operational issues);
Managing multiple projects, transactions, and deadlines simultaneously with careful legal analysis and attention to detail;
Exercising sound legal and business judgment in dealing with colleagues, borrowers, and all stakeholders;
Instructing and managing external counsel, regulatory and tax advisors and reviewing all documentation prepared;
Inputting to and maintaining standardized precedent documentation, including loan documentation, terms of service, policies and procedures, and other governance documentation.
Who You Are
A self-starter who is passionate about creating lasting change in developing markets
Have demonstrated interest or previous experience working in Africa or emerging marketsHave a track record of outstanding focus, energy, and drive to achieve outsized results
Are highly entrepreneurial and self-motivated; an expert at managing your own time
Possess superior problem-solving, judgment, and decision-making skills with the ability to articulate and present points of view and ideas effectively
You have a track record of successfully prioritizing multiple competing priorities with strong attention to detail You can advance discrete projects both independently and as part of a small team
Possess strong interpersonal skills and can work effectively on a distributed, global team
Exemplify Nithio's values: Collaboration, Commitment, Growth, Marking a Difference and Adaptability
Qualifications
LLB, J.D. or equivalent with excellent academic credentials
4-5 years of relevant experience gained in a large law firm or in-house with a major firm in the financial sector
Strong experience with LMA documentation and advising on common law-governed transactions
Admitted to a recognized bar and holding a current practicing certificate in a relevant jurisdiction
Why work at Nithio?
Nithio prides itself on fostering a supportive, inclusive, and collaborative work culture where people are purpose-driven, conscientious, and motivated to generate positive social and environmental impact alongside financial returns at scale. We offer a competitive compensation package, including generous benefits and a unique work culture at an ambitious startup that strongly encourages a healthy life-work balance.
Some of our benefits and perks include:
Competitive health benefits, including medical, dental, vision, life, disability, HSA, & FSA401(k)
Flexible work environment and generous leave policies, including global holidays
Remote workforce with stipends to work from home
Monthly stipend for meals & phone
Annual professional development funds
An annual, in-person retreat
Make a tangible impact on the world by addressing some of the world's urgent challenges
To Apply
Please use the form linked below to apply for this position. Nithio cannot sponsor or transfer employment visas. All applicants should have permanent work authorization before applying, and applicants requiring an employment visa will be removed from consideration.
Company Details
Founded in 2018, Nithio is a fully remote, global company with teams in Nairobi, Lagos, and Washington, D.C.
Our Commitment to Diversity and Inclusion
Nithio is committed to embracing the diversity of views and backgrounds that our colleagues bring and helping them achieve their professional and personal goals. A solid commitment to diversity and inclusion among our team enables us to serve our clients better and achieve our central mission of increasing access to energy and financial services. Therefore, we strongly encourage applications from people of color, people with disabilities, women, LGBTQ+ people, and people with intersectional identities.