Head of Partnerships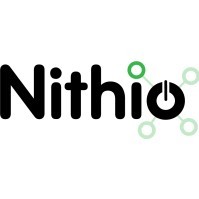 Nithio Holdings
Sales & Business Development
Nairobi, Kenya · Lagos, Nigeria · Kampala, Uganda · Washington, DC, USA · Remote
Posted on Thursday, November 9, 2023
Join Nithio, an innovative and venture-backed AI-driven platform at the forefront of the global battle against climate change and the pursuit of universal energy access. Our mission is clear: to catalyze billions of capital into solutions that combat climate change and facilitate universal access to clean energy.
Through our investment vehicle, FAIR (Facility for Adaptation, Inclusion, and Resilience), we directly lend capital in the decentralized energy sector, empowering companies to provide households with clean and reliable energy sources. We work hand in hand with other investors, providing them with the insights and tools needed to scale their investments effectively, all while navigating the complex credit risk landscape.
We're looking for team members who value the opportunity to work with a fun, passionate, talented international team. Join us in our mission to reshape the future. Together, we can create a world where clean energy is accessible to all and where our planet thrives for generations to come.
Role Summary
Nithio seeks an experienced
Head of Partnerships
to drive strategic partnerships and foster growth and revenue generation through collaboration. You'll be pivotal in advancing our mission through building and nurturing strategic partnerships with key stakeholders in our ecosystem. You'll drive collaborations that maximize our impact, expand our reach, and enhance our position as an industry leader. You'll be joining a growing, mission-driven company with a solid commitment to positive social impact.
The Head of Partnerships will report to the CEO. This full-time position can be based remotely from Kenya (preferred), Nigeria, North America, or the United Kingdom. This role will require international travel.
Primary Responsibilities
Partnership Strategy: Develop and execute a comprehensive partnership strategy aligned with our clean energy investment goals, identifying key partners in our sector
Relationship Management: Cultivate and maintain strong relationships with governmental agencies, startups, multinationals, industry associations, and other stakeholders to identify and drive collaboration opportunities
Deal Sourcing: Identify and evaluate partnership opportunities, ensuring alignment with our impact and financial OKRs.
Due Diligence: Conduct thorough due diligence on potential partners and investment opportunities, assessing their environmental, social, and financial impact
Negotiation and Structuring: Lead negotiations and partnership agreements, working closely with legal and finance teams to ensure favorable terms and conditions
Monitoring and Reporting: Track the performance of partnership initiatives and investments, providing regular reports and updates to senior management and stakeholders
Impact Measurement: Collaborate with our marketing team to assess and communicate our investments' environmental and social outcomes.
Team Leadership: Manage a team of partnership professionals, fostering their growth and development.
Who You Are
You're a networker skilled at building and maintaining professional relationships across countries, personalities, and the political spectrum to achieve a positive impact.
A leader who has shown progressive career growth and a proven track record of sustainable achievement in building and executing partnerships
Passionate about sustainability and deeply committed to the clean energy transition.
A self-starter who is passionate about creating lasting change in developing markets
Possess strong interpersonal skills and ability to interact effectively within a distributed team with investors, board members, and multiple stakeholders.
Are highly entrepreneurial and self-motivated; an expert at managing your own time.
Possess superior problem-solving, judgment, and decision-making skills with the ability to articulate and present points of view and ideas effectively.
You have a track record of successfully prioritizing multiple competing priorities with strong attention to detail.
Exemplify Nithio's values: Collaboration, Commitment, Growth, Marking a Difference and Adaptability
Have a keen understanding of what drives key stakeholder decisions
Effective in a fast-moving and complex environment
Are well-organized, systematic, and calm under pressure.
Qualifications
Bachelor's or Master's Degree (Business, Finance, Development, International Relations, or a related field)
A minimum of 10 years of experience building partnerships
Substantial revenue track record through partnerships, preferably within the climate finance, energy access, or sustainable energy transition space
Experience in emerging markets, particularly Africa, and a demonstrated tolerance for adversity and uncertainty
An extensive network of relationships with global (institutional) investors
Experience with negotiation and execution of contracts and partnership agreements
Exceptional communication skills and ability to work in a remote environment.
To Apply
Please use the form linked below to apply for this position. Nithio cannot sponsor or transfer employment visas. All applicants should have permanent work authorization before applying, and applicants requiring an employment visa will be removed from consideration.
Company Details
Founded in 2018, Nithio is a fully remote, global company with teams in Nairobi, Lagos, and Washington, D.C.
Why work at Nithio?
Nithio prides itself on fostering a supportive, inclusive, and collaborative work culture where people are purpose-driven, conscientious, and motivated to generate positive social and environmental impact alongside financial returns at scale. We offer a competitive compensation package, including generous benefits and a positive work culture at an ambitious startup that strongly encourages a healthy life-work balance.
Some of our benefits and perks include:
Competitive health benefits, including medical, dental, vision, life, disability, HSA, & FSA
Flexible work environment and generous leave policies, including global holidays
Remote workforce with stipends to set up work-from-home
Monthly stipend for meals & phone
Annual professional development funds
An annual, in-person retreat
Make a tangible impact on the world by addressing some of the world's urgent challenges
Our Commitment to Diversity and Inclusion
Nithio is committed to embracing the diversity of views and backgrounds that our colleagues bring and helping them achieve their professional and personal goals. A solid commitment to diversity and inclusion among our team enables us to serve our clients better and achieve our central mission of increasing access to energy and financial services. Therefore, we strongly encourage applications from people of color, people with disabilities, women, LGBTQ+ people, and people with intersectional identities.
Nithio recruits, employs, trains, compensates, and promotes regardless of race, color, religion, gender, gender identity or expression, sexual orientation, national origin, genetics, disability, age, family status, veteran status, and other protected status as required by applicable law.